Event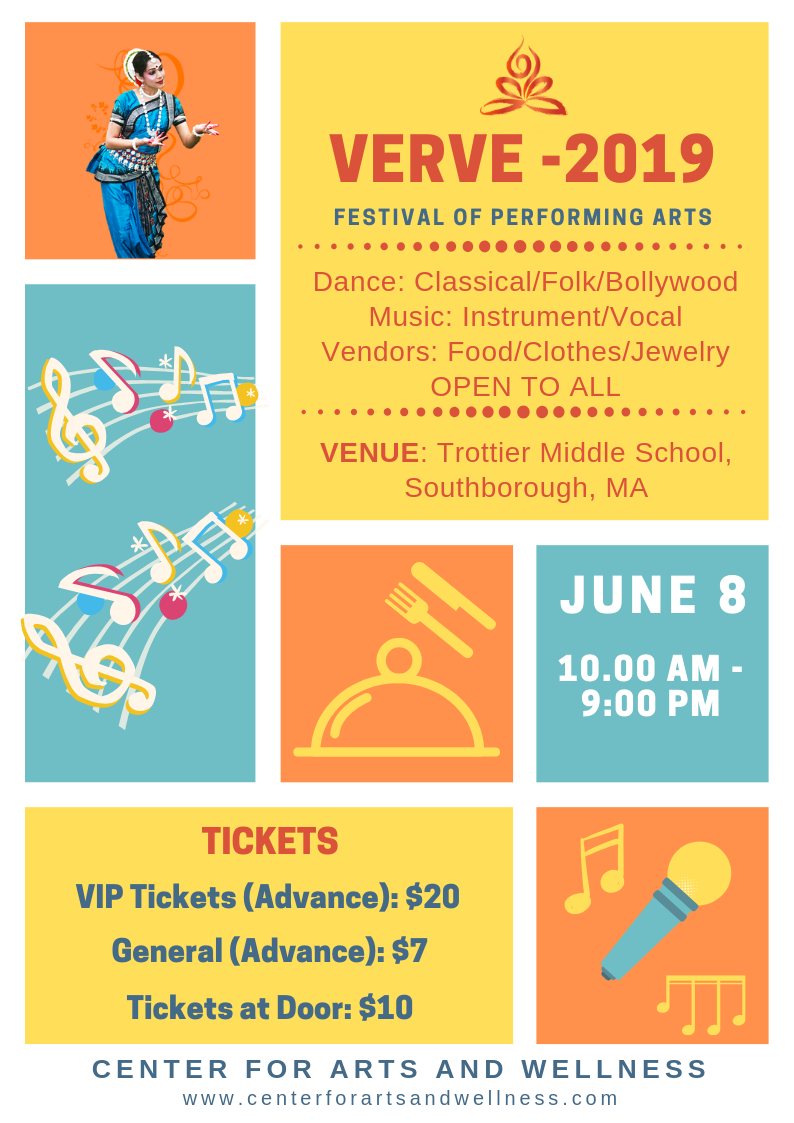 VERVE - Festival of Performing Arts
The Center for Arts and Wellness is excited to bring to you VERVE, a Festival of Performing Arts.
Join us for an extravaganza of artistically choreographed dances and creatively composed songs and renditions of classical music by young and adult students from the New England area.
The morning MUSIC Section (10:00 am - 3:00 pm)* will feature Classical Music - Hindustani and Carnatic vocal and instrumental.
The evening DANCE Section (4:00 - 9:00 pm)* will feature dances from all around India, including Bharatanatyam, Kathak, Kuchipudi, Odisi, and Bollywood.
VERVE will also host local vendors as well as a delectable selection of food from area businesses. The event will be held on Saturday, June 8 at the Trottier Middle School in Southborough, MA.
TICKETS: Buy here.
Advance: General $7; VIP $20. At the Door: $10

*above times are approximate and subject to change once all registrations have been received.