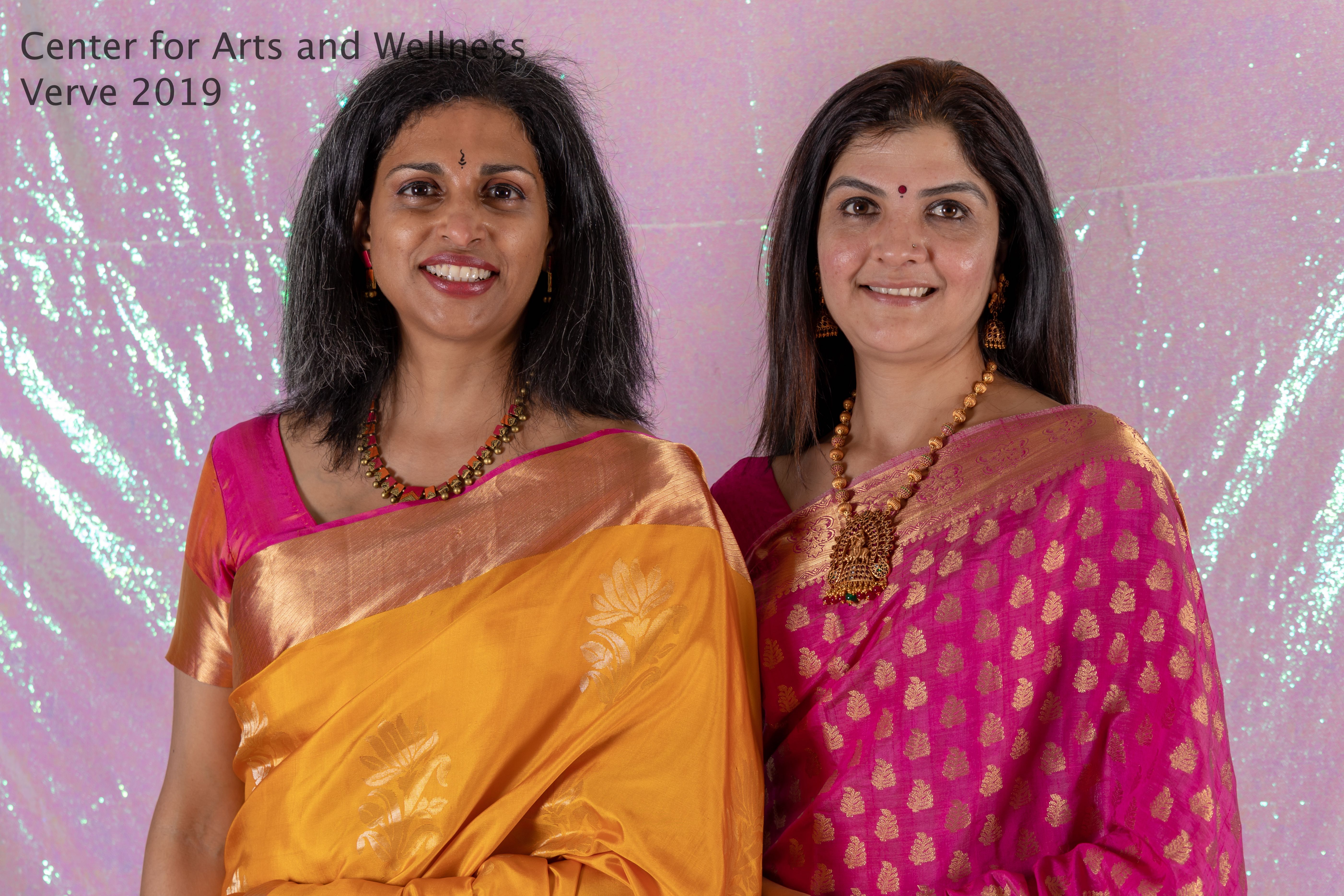 Vandana Rao & Hema Iyengar
Center for Arts and Wellness was founded to seamlessly blend art, culture and well-being for the enrichment of our community. The founders, Hema Iyengar and Vandana Rao, well known teachers of Bharatanatyam and Hindustani Classical Music, have been serving our community for many years and have come together to present this unique fusion of Art and Wellness.
The Center brings together expert teachers from different areas to create this unique opportunity for artistic learning and exchange. The creation of a hub of many forms of art under a single roof allows teachers and students to cross-fertilize and discover new and unique fusions of music, dance and art. This ultimately opens avenues for the exchange of ideas, knowledge and creativity benefitting both the practitioner as well as the student.
We welcome you to our shared vision!