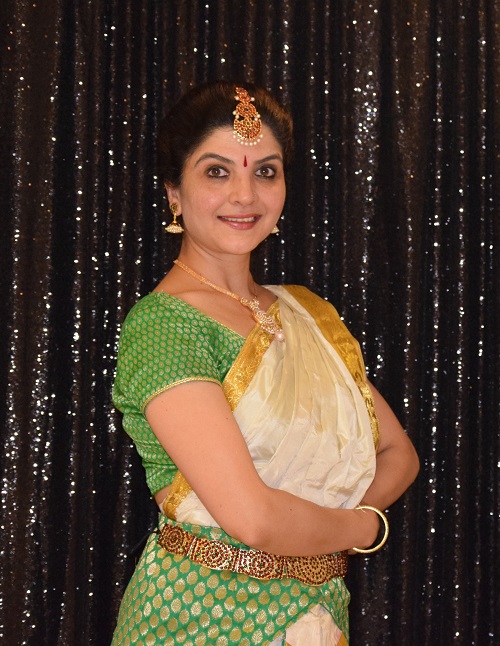 Hema Iyengar Bharatanatyam Dance
Hema Iyengar is passionate about classical dance and feels that dance is an expression of inner feeling. She started learning dance at the age of 4 in Pune, India under the tutelage of various gurus like Smt Radha Moorthy, Smt Suchetha Chapekar and Kalaimamani Madurai Muralidharan and has in turn been spreading her art for the last 15 years. She continues to enhance her knowledge even today by learning under various gurus. Her passion for dance continues to be showcased through her teaching and choreographies.
Hema teaches a mix of Bharatanatyam style : Vazhavoor, KalaShetra and Tanjore. This style is more feminine, emphasizing laasya (dance by Parvathi) over tandavam (dance by lord Shiva). Because of which this style of dance is best suited for performing emotive pieces and dance dramas. In 2006, Hema founded the NrityaAnjali School of Dance and has been giving group and private lessons for youngsters and adults. Classes are held in the metrowest area and North Attleboro in MA.
K. R. Ganesh Iyer Mridangam
Coming Soon!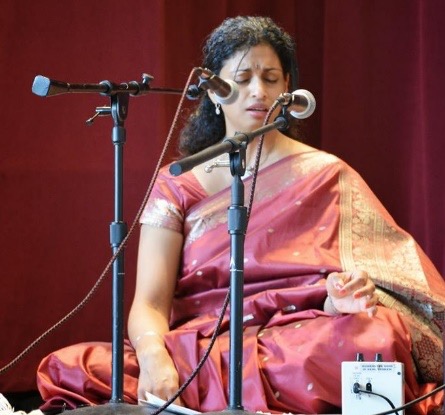 Vandana Rao Hindustani Vocal
Vandana Rao has been a music enthusiast from a very young age and started her music training at the age of 8. She trained in Mumbai for over 8 years in the khayal style of Hindustani music under the tutelage of several gurus. After moving to the US, she renewed her training in music under Smt Sadhana Upadhyay at the LearnQuest Academy of Music in Waltham, Massachusetts, learning various styles of Hindustani music including khayal, and light folk. She trained under Warren Senders, a vocalist and composer in Indian and Western music, and more recently, she has been training in dhrupad style of Hindustani music from Pt. Ramakant Gundecha.
In 2014 Vandana started the Sur Samvaad School of Music in Westborough where she teaches classical music to both young children and adults alike and currently has over a thirty students. She performs at local events and enjoys composing music in her free time.